Defeat of Question 2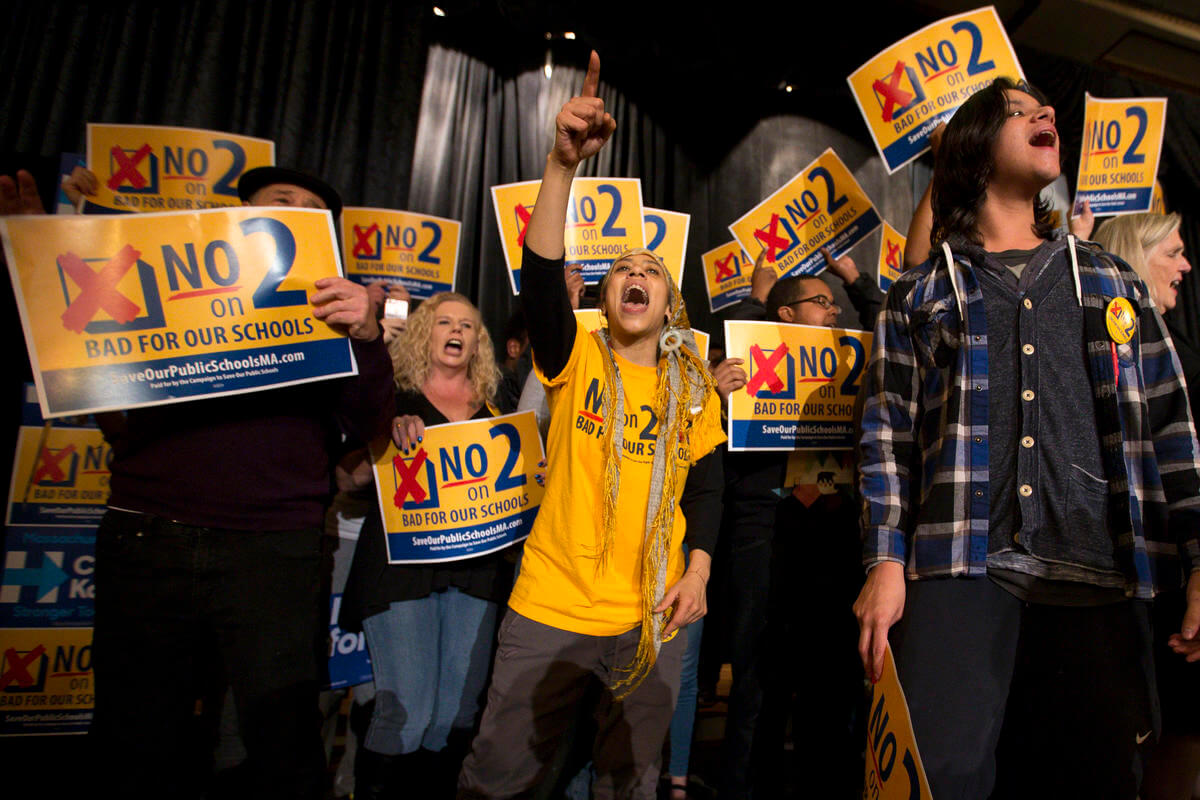 On Election Day 2016, a coalition of educators, unions, parents, students, civil rights and social justice groups made national news by soundly defeating Question 2, a well-funded campaign to greatly expand the number of charter schools in Massachusetts. The MTA was a leading member of the Save Our Public Schools campaign. Opposition included 215 school committees, U.S. Senators Elizabeth Warren and Ed Markey, the NAACP, the Democratic State Committee and dozens of statewide and local organizations.
The "Yes" campaign was called Great Schools Massachusetts. It was backed by corporate funders and dark money, most of it from out of state. Key supporters were Governor Charlie Baker, Democrats for Education Reform and various business alliances.
Taking the fight directly to the public
In the spring of 2016, polls showed Question 2 winning by 20 percentage points. And that was before Great Schools Massachusetts announced it was planning to spend at least $18 million to win. Supporters of charter expansion were clearly attempting to convince opponents to support a compromise cap lift bill in the Legislature. The MTA and other coalition leaders refused to do so, deciding to take the fight directly to the public. On Nov. 8, 2016, Question 2 lost by a margin of 62 to 38.
Because of the historic nature of this effort, this section of the MTA website retains some of the materials used during the No on 2 campaign.
Campaign Actions