Juneteenth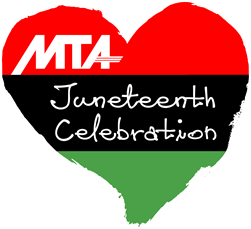 The MTA held its first Juneteenth celebration in 2022. Hosted by the Ethnic Minority Affairs Committee, MTA members and their families gathered to mark the holiday and reflect on the historical meaning of the event. The federal holiday marks the day when Union troops arrived in Galveston, Texas, on June 19, 1865 — two months after the surrender of Confederate forces in the Civil War — and told Black people who had been enslaved that they were free.
MTA members and their families are invited to our Juneteenth event
WHAT: Juneteenth Celebration
WHEN: 10 a.m. to 3 p.m., Monday, June 19
WHERE: Polar Park, 100 Madison St., Worcester
Join the MTA's Ethnic Minority Affairs Committee and MTA members and their families for a Juneteenth celebration on Monday, June 19 at Polar Park in Worcester. Join us for a BBQ, games and activities for children and adults, a DJ, and a commemoration of this important day in history.
Food
Games
Activities
Photos with Smiley, the official Woosox Mascot
Tours of Polar Park
Music by DJ Chuck Chillin
Appearance of Everett Hoagland & Candida Rose
Poetry reading by Poet Everett Hoagland
Singing by Vocal Artist Candida Rose
MTA Benefits is offering a $100 Visa gift card to one lucky attendee of this Juneteenth celebration! In order to win, you must register, attend the event, and have an account on the MTA Benefits website.
This is a free event for members and their families.