ESPs are fighting for a living wage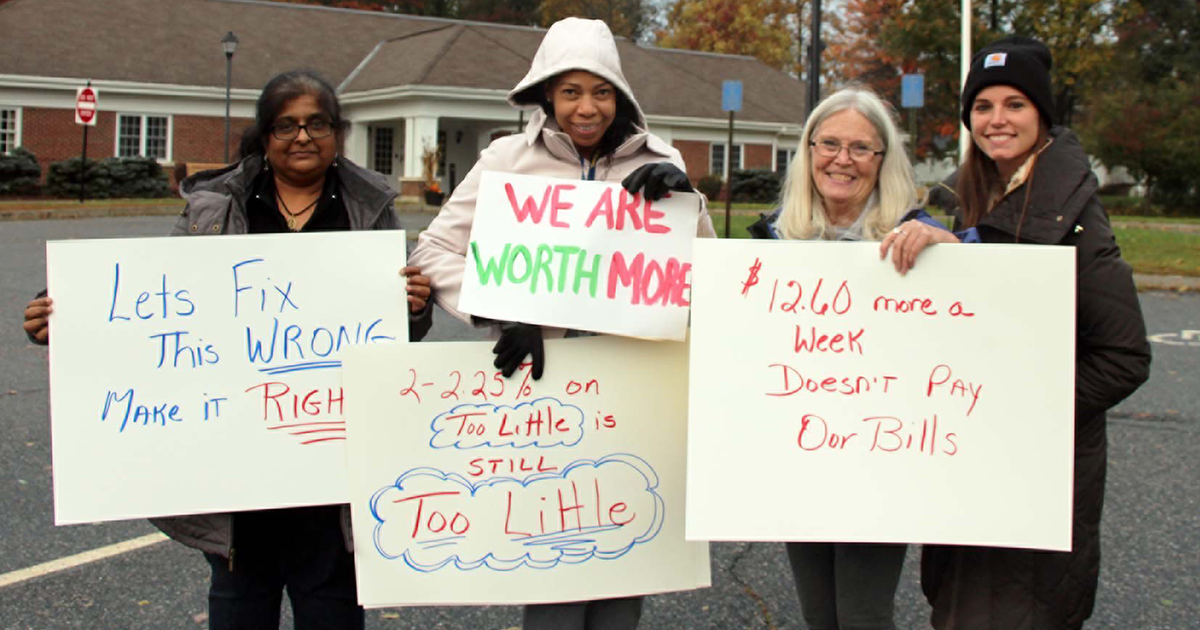 The call for all educators to receive a living wage is being heard throughout Massachusetts this year as Education Support Professionals push for real gains in salaries and benefits.
Many say they're tired of being told to be patient. How much longer should they wait for recognition that a living wage is a right for ESPs, as well as for other school and college employees?
"I am so angry at what I see, and I have the power to say something," said Noreen Christie, president of the Shrewsbury Paraprofessional Association, which is active in the fight for a living wage.
Shrewsbury paraprofessionals have been particularly vocal, holding standouts and rallies, speaking at public meetings and spreading the word about their unacceptable salaries, which force many to take on two or three more jobs just to make ends meet.
Until recently, most Shrewsbury ESPs earn about $22,000 — and all work in Worcester County, where the living wage is more than $31,000. In January, the Shrewsbury paraprofessionals secured a new three-year contract that includes annual raises for members.
Before this win, members rallied. One afternoon in late October, more than 60 ESPs stood under umbrellas in a drizzle outside Shrewsbury Town Hall, holding signs and waving at passing cars. One sign put the proposed increase in context: "$12.60 More a Week Doesn't Pay Our Bills."
Anne Monopoli, a longtime paraprofessional, is 69 and can't afford to retire.
"After 25 years, I make $18.84 an hour," she said. "I love what I do; I love the kids. We don't do it for the money, that's for sure. But now I'm at the point where they're being so hostile to us that I'm feeling stupid that I stayed for 25 years.
"Not stupid — but taken advantage of," Monopoli added.
"This isn't a campaign for raises — This is a campaign for a living wage, which I think really changes the narrative."

Haverhill Education Support Professional Maureen Zuber
In recent months, many other MTA ESP locals have been raising their collective voices and gaining public support.
Instructional assistants who are members of the Andover Education Association have been trying for more than a year to get the School Committee to return to the bargaining table. They've worked through the pandemic without a contract.
Recently, Andover members unfurled a petition scroll with more than 1,000 names at a meeting of the committee.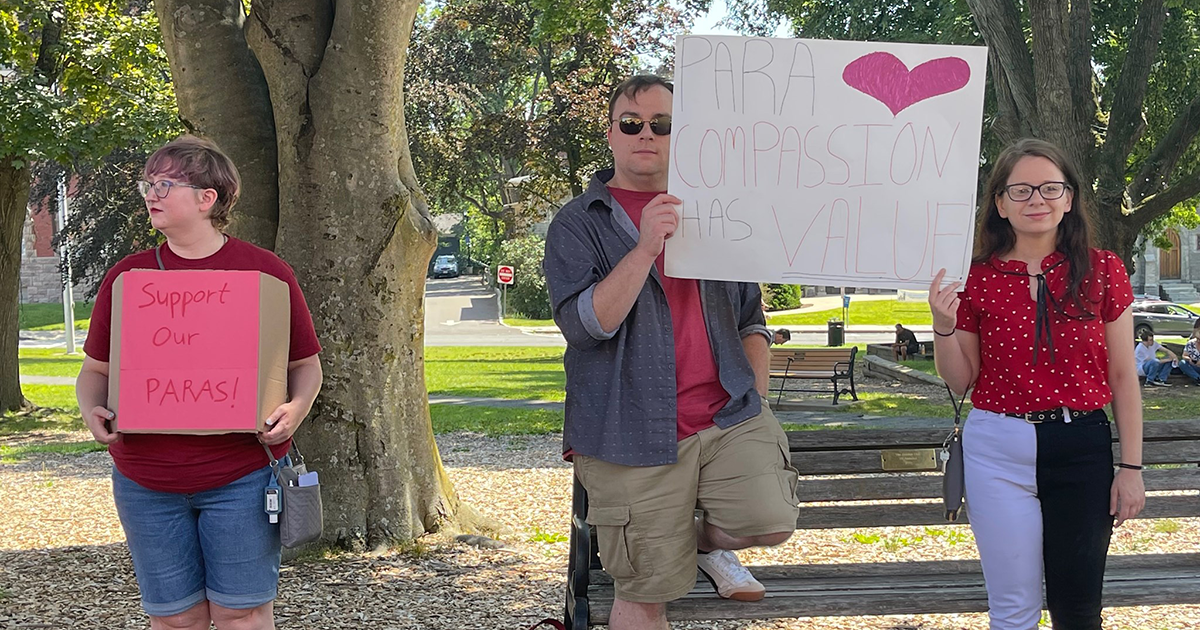 In Haverhill and Somerville, ESPs offer an example of persistence paying off.
Somerville ESPs secured a contract last year that included a 20 percent increase in base pay, to $25,000, and permanent status after four years. The union — the paraprofessionals unit of the Somerville Educators Union — had fought for the salary increase for more than a year.
Haverhill paraprofessionals also recently succeeded in making significant gains under a new contract.
"We made huge strides in getting that living wage," said Maureen Zuber, the lead negotiator.
The Haverhill contract increased the starting pay for ESPs from $19,000 to $23,000, and it simplified the step structure. Paraprofessionals now move through three levels, based on experience as well as education.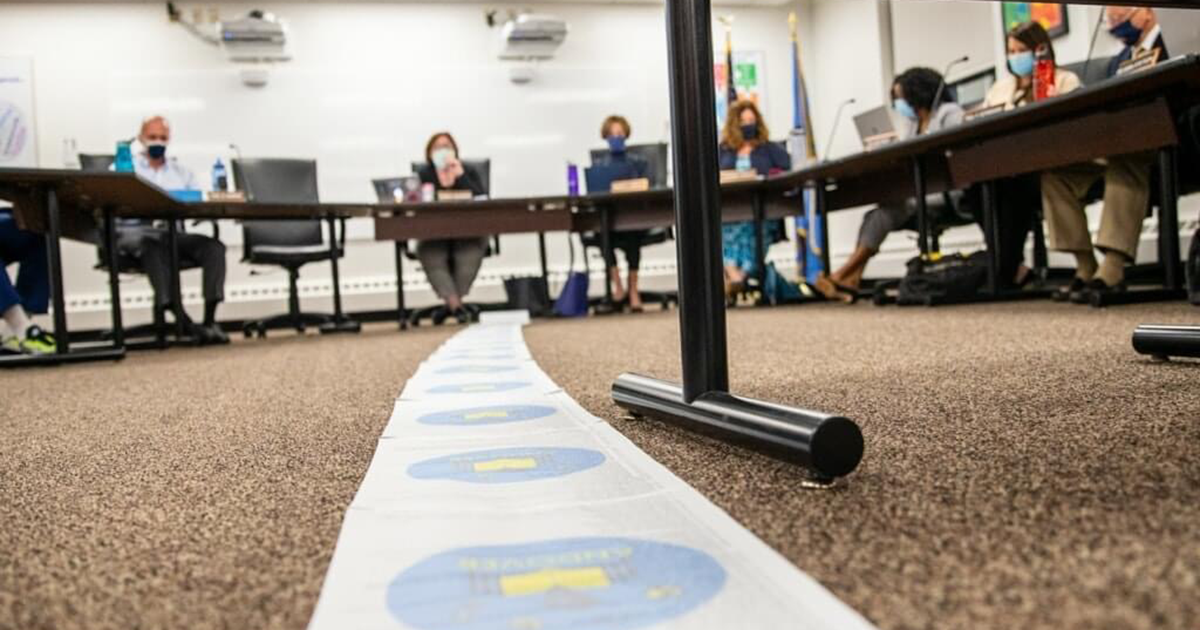 "Education is a fantastic thing to have, and it's valuable. But so is experience," Zuber said.
Such gains are achievable by members uniting together and being persistent, according to organizers and union leaders.
Haverhill ESPs were able to get building administrators on board, and they used social media and spoke at public meetings to raise awareness of the problem. They borrowed ideas from other locals and became creative.
At one point, they presented School Committee members with beautifully wrapped gift boxes with nothing inside.
The contents — or, rather, the lack thereof — represented "the free gift of uncompensated work that ESPs did," Zuber said.
Locals that want to make significant gains need to frame the ESP campaigns for what they are, she said. "This isn't a campaign for raises," Zuber noted. "This is a campaign for a living wage, which I think really changes the narrative."
At the Shrewsbury rally, MTA President Merrie Najimy said that work done by ESPs is essential and should be recognized and rewarded.
Without ESPs, teachers cannot be the teachers they need to be, and students cannot get the education they deserve, she said.
"You are on the front lines in so many ways," Najimy told the crowd, noting that ESPs are always ready to help their students. "You are on the front line of the classroom door — the first face our students see — and that is priceless.
"You're also on the front line for the union struggle," she concluded.