2018 MTA Human and Civil Rights Awards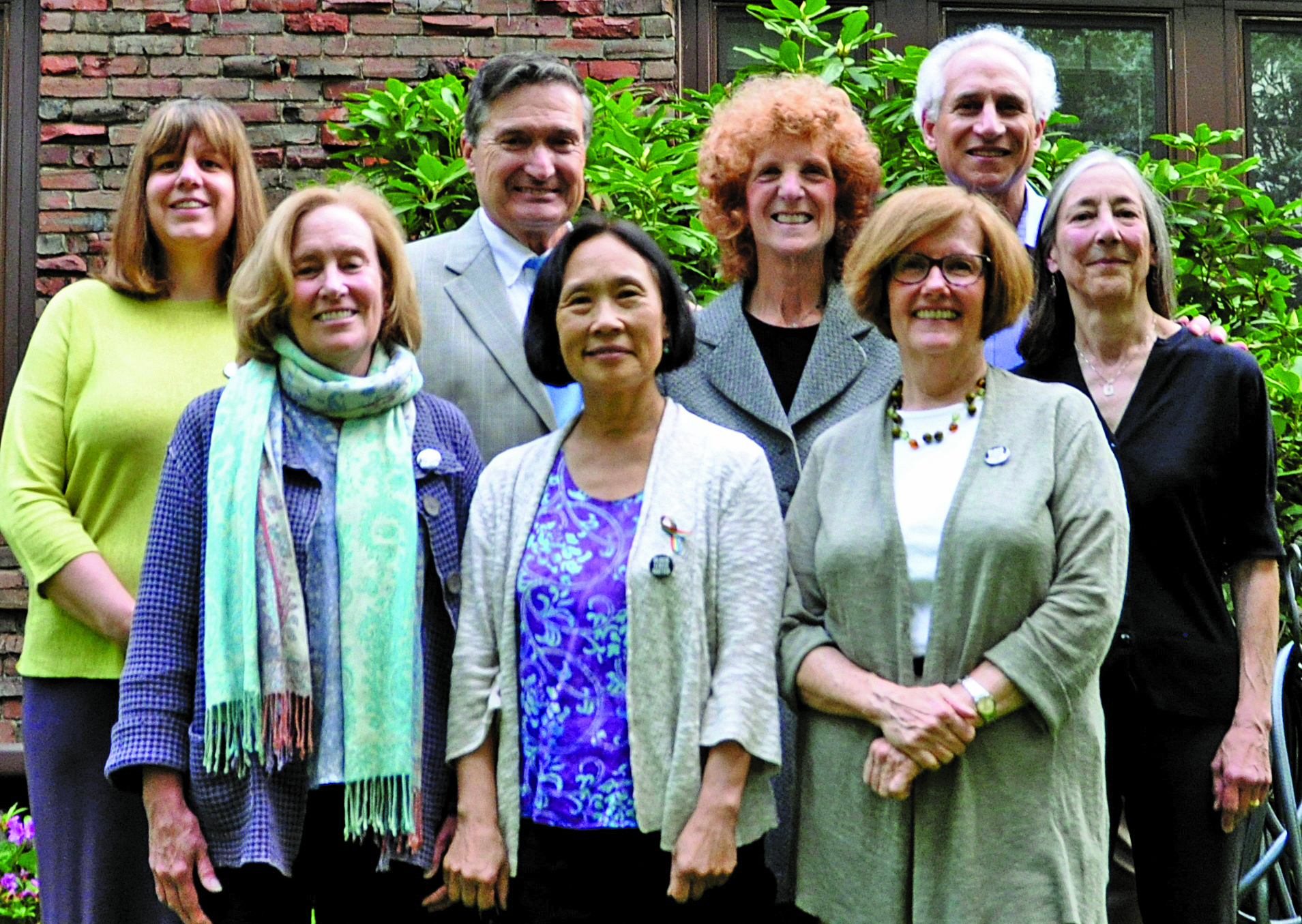 Louise Gaskins Lifetime Civil Rights Award
Belmont Against Racism
The all-volunteer group Belmont Against Racism formed in 1992 in the aftermath of rioting in Los Angeles caused by the jury acquittal of four police officers who were charged in the brutal beating of Rodney King, an African-American. Since then, the Belmont group has met regularly and encouraged a dialogue of mutual respect and acknowledgment of diversity. Over the years, Belmont Against Racism has co-sponsored programs and films on education and social justice issues, race relations and identity.
This includes the town's annual Martin Luther King Jr. Community Breakfast, the Belmont Public Library's One Book, One Belmont program, and Make a Statement Day at Belmont High School. The group also distributes popular lawn signs around town that read: "No matter where you are from, we're glad you're our neighbor."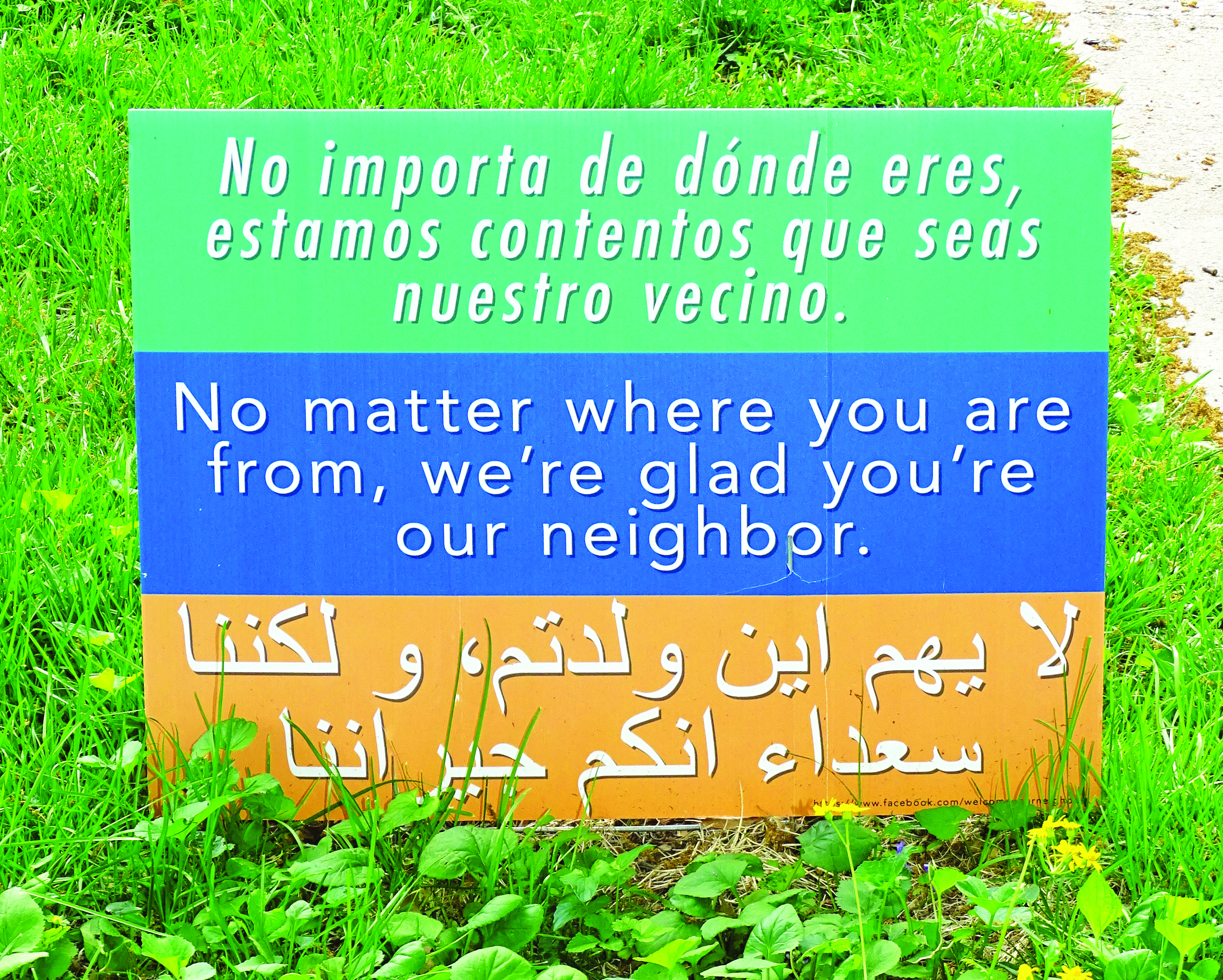 Belmont Education Association members Carla Hawkins and Karen Duff nominated BAR for this year's award. Duff, a Chenery Middle School librarian, said she has reached out to the group many times, including for help with funding, "to invite local authors of color and authors from the LGBTQ community to come in and provide writing workshops."
Hawkins, a Chenery school counselor, said, "As is the sad and disturbing truth everywhere in America, Belmont has its share of racial, homophobic, religious intolerance and other incidents of hate and intolerance. BAR is the leader in the community that, in a timely and mindful way, organizes the community by providing a space and forum to address the issue and open a dialogue. Belmont is becoming a safer and more accepting community as a result of BAR's existence."
Kathleen Roberts Creative Leadership Award
Jessica Lander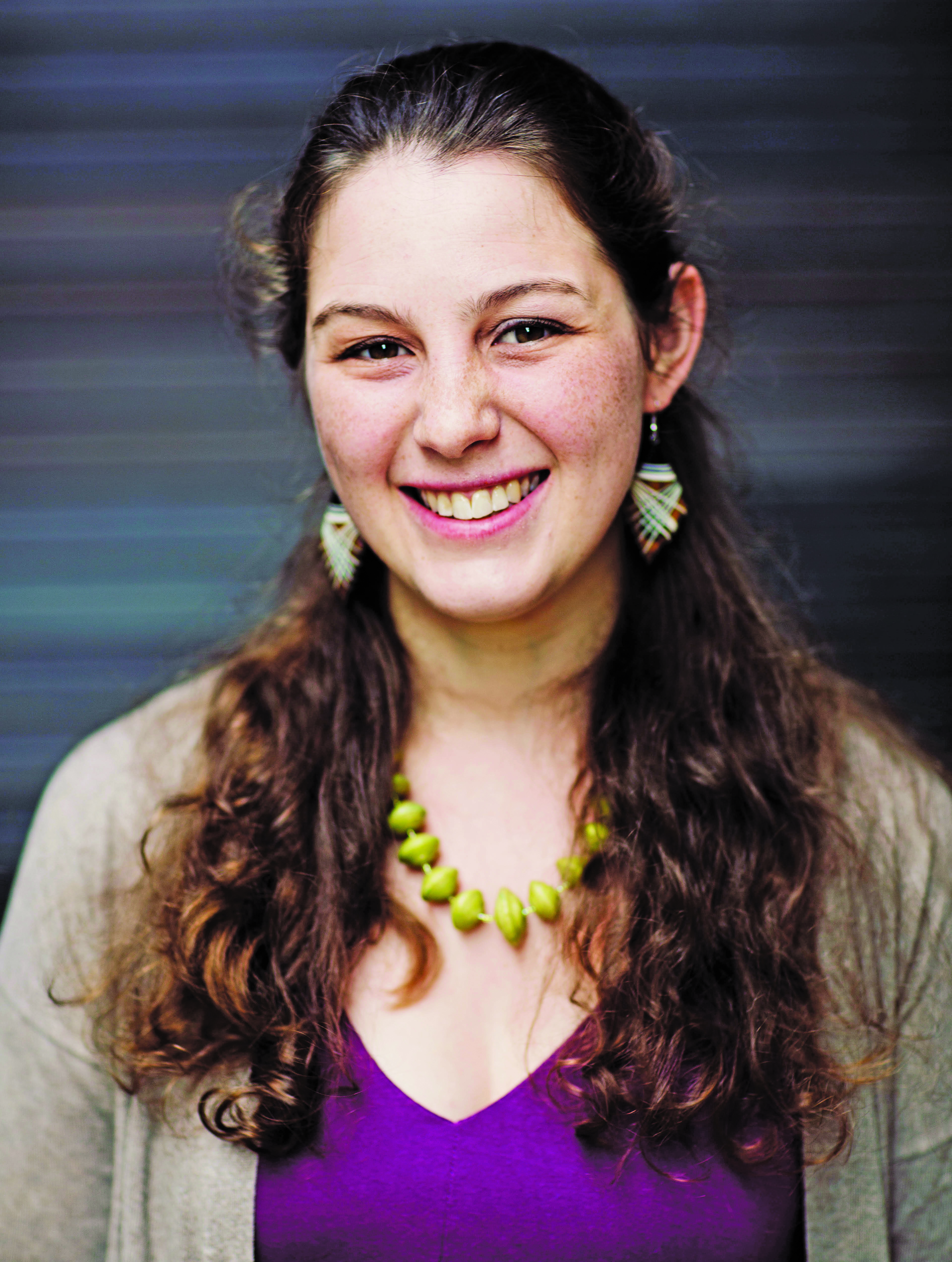 Jessica Lander has taught English language learners at Lowell High School for the past three years, but she has been living her dedication to education, creating positive change and defending the rights and aspirations of her students for many more.
Lander's creative teaching and leadership skills, along with her advocacy of social justice issues and values, grew out of stints in Thailand, Cambodia and the United States. At Lowell High, she engages her students, most of whom are new to the United States, in history, civics and community involvement. She helped pilot a collaboration between the national nonprofit Generation Citizen and her school, ensuring that students not just read about the issues they choose to tackle but that they speak with community leaders and then set about creating tangible community change.
She supported her students as they wrote Defining Diversity, a book of essays that explore and explain concepts, laws and court decisions that have shaped the meaning of diversity and equity in America. A former student praised Lander for having "the heart of a teacher" who made her realize "that being an immigrant didn't have to stop me from having a voice; that I, too, could make a change in my community."
Lander is the co-author of Powerful Partnerships: A Teacher's Guide to Engaging Families for Student Success and the author of Driving Backwards, a book about the changing ways and enduring values of rural life in the 21st century. In 2016 Lander won the Promising Teacher Award from the Massachusetts Council for the Social Studies.
She is a member of the Teacher Advisory Cabinet of the Department of Elementary and Secondary Education and a Commonwealth Teach Plus Fellow.