2021 HRC Honorees
Kathleen Roberts Creative Leadership Award 2021
Arlington High School Asian American Coalition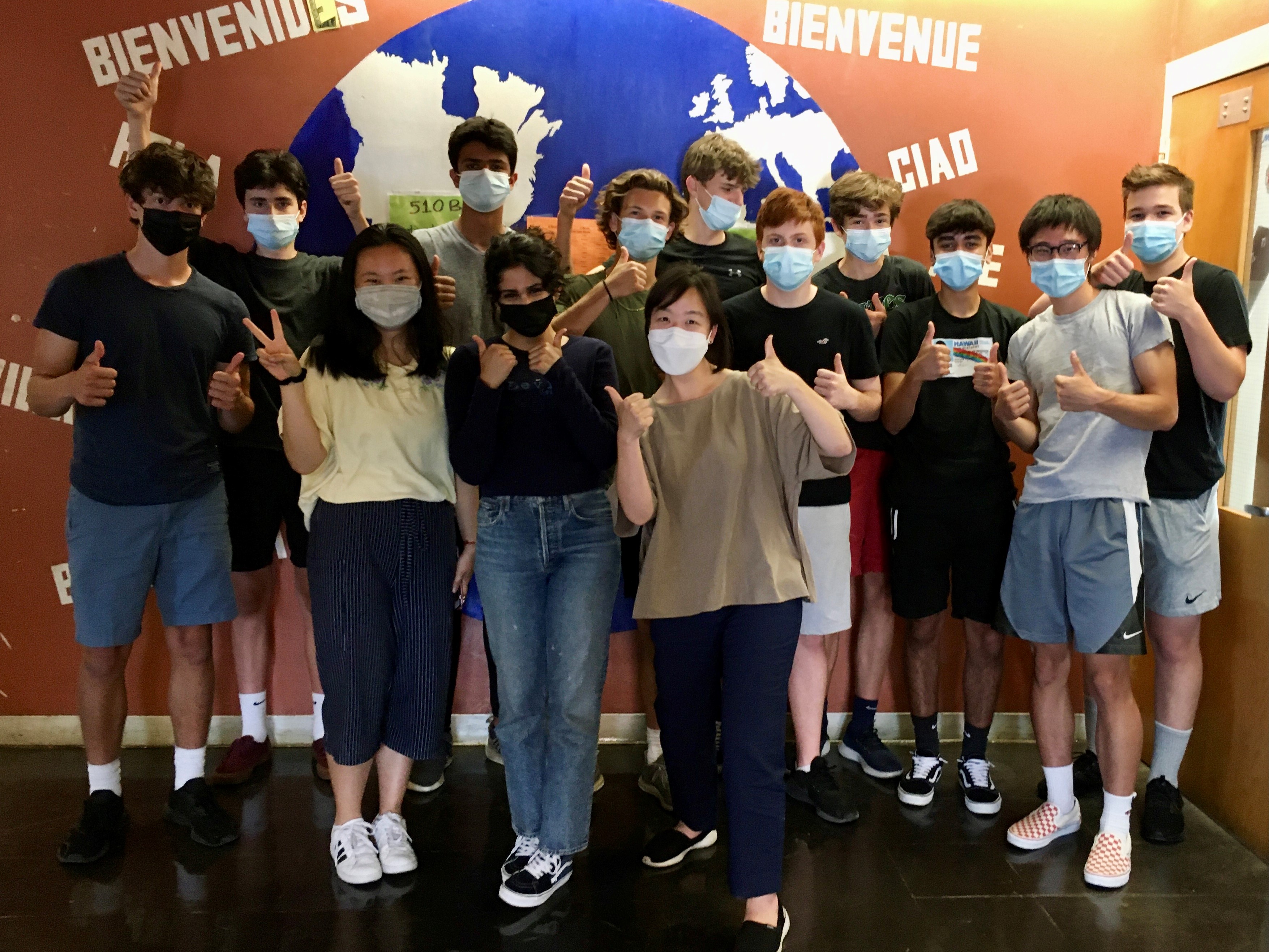 For a young organization, the Arlington High School Asian American Coalition has made a major impact on its community. The student-led coalition was formed to spread awareness about Asian American and Pacific Islander culture and community with the goal of combating racism, prejudice and hatred.
In this year of limited in-person meetings, the AHSAAC has successfully used Instagram and other social media platforms for its advocacy and education work. But in response to the horrific Atlanta shootings in March that primarily targeted women of Asian descent, the AHSAAC brought people together. First, the coalition reached out to the Young Feminist Alliance of AHS, and together the groups created spaces for students to voice their thoughts on the racism and misogyny behind the shootings.
The AHSAAC also held a rally to address the increase in hate crimes targeting people who identify as AAPI. To deepen the broader community's understanding of issues important to AAPI residents, the high school coalition worked with the Southeast Asia Coalition of Central Massachusetts to create a presentation for students. The AHSAAC also has conducted webinars for younger students, explaining the ongoing racism directed at Asian Americans as well as how to fight it.
The AHSAAC has ongoing projects, such as modifying the high school curriculum so it includes a fair representation of AAPI history and culture. The coalition also has a role in the hiring of the school district's new director of diversity, equity and inclusion.
The AHSAAC is a role model for others in demonstrating how to fight hatred by promoting the positive culture and values of a targeted group.
AHS Principal Matthew Janger said, "The students in this club and their advisor, Sein Park, have created an active affinity group that provides a place for the AAPI community at AHS to assemble, to raise visibility and awareness of their experiences, and to work with other groups to promote an inclusive and positive environment."
Alice Arena, President of Fore River Residents Against the Compressor Station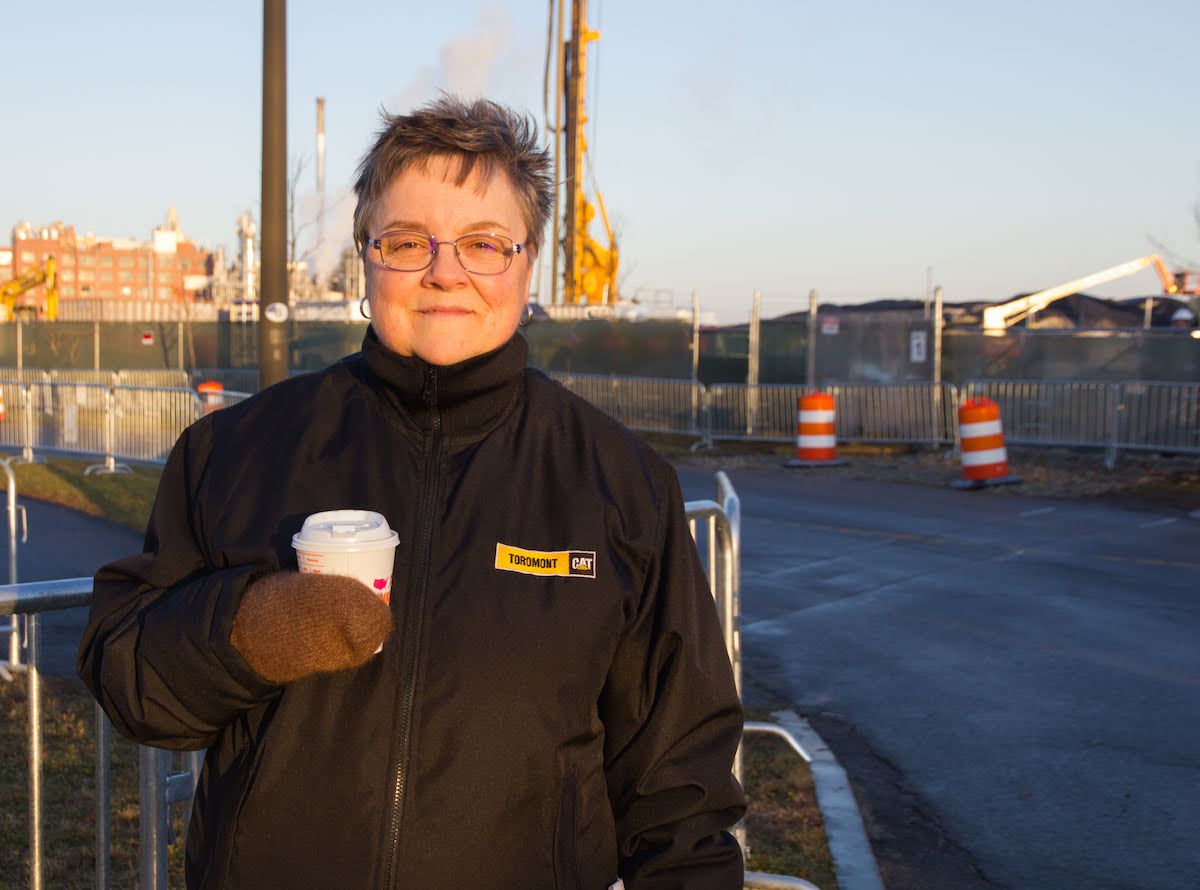 "She's not giving up."
That was how a Weymouth newspaper characterized Alice Arena in a 2019 profile. The story noted how Arena had been waging a four-year campaign to stop the opening of a natural gas compressor station near Weymouth's Fore River Bridge.
Even though the Enbridge-operated compressor plant moved through the permitting process and opened in 2020, Fore River Residents Against the Compressor Station, the group that Arena founded to oppose the facility, remains active in publicizing the dangers it poses, from its release of toxic gas into the environment to emergency shutdowns. The grassroots community group now has more than 1,500 people on its mailing list and a 15-member board that meets monthly and partners across a spectrum of activism. "Alice has the ability to rapidly build a rapport and trusting relationships with a very diverse spectrum of people and groups. She is tireless in building connections to sustain this 5-year-long fight challenging the irrationality at the state and federal levels and in demanding real support for communities," wrote Jennifer Wexler, a climate justice organizer for Canton Residents for a Sustainable, Equitable Future.
The compressor station poses serious health and safety risks because it is located in a densely populated area near a school. FRRACS has decried the lack of planning and preparation for a crisis response to anything that could go wrong at the plant. FRRACS also has publicized the public health and environmental justice issues generated by the compressor station, such as introducing more toxins into the neighborhoods of North Weymouth and worsening the health and safety of an already at-risk area. And FRRACS takes aim at the global impact of the station as it perpetuates reliance on the fossil fuels that contribute to climate change.
Arena has testified before state and federal agencies. She has met with political leaders, raised funds to sustain the opposition to the compressor station, helped with legal actions against the giant power company that owns and operates the station, and organized within her community and beyond.
Arena also engages in civil disobedience to draw attention to the station's negative impact on the community. She has been arrested for chaining herself to plant equipment and forcing the station to shut down until she and fellow activists were removed.
The letters supporting the FRRACS leader's nomination for the Kathleen Roberts Creative Leadership Award all pointed to different facets of Arena's passion and commitment, but they inevitably included the word "tireless."
The New Bedford Coalition to Save Our Schools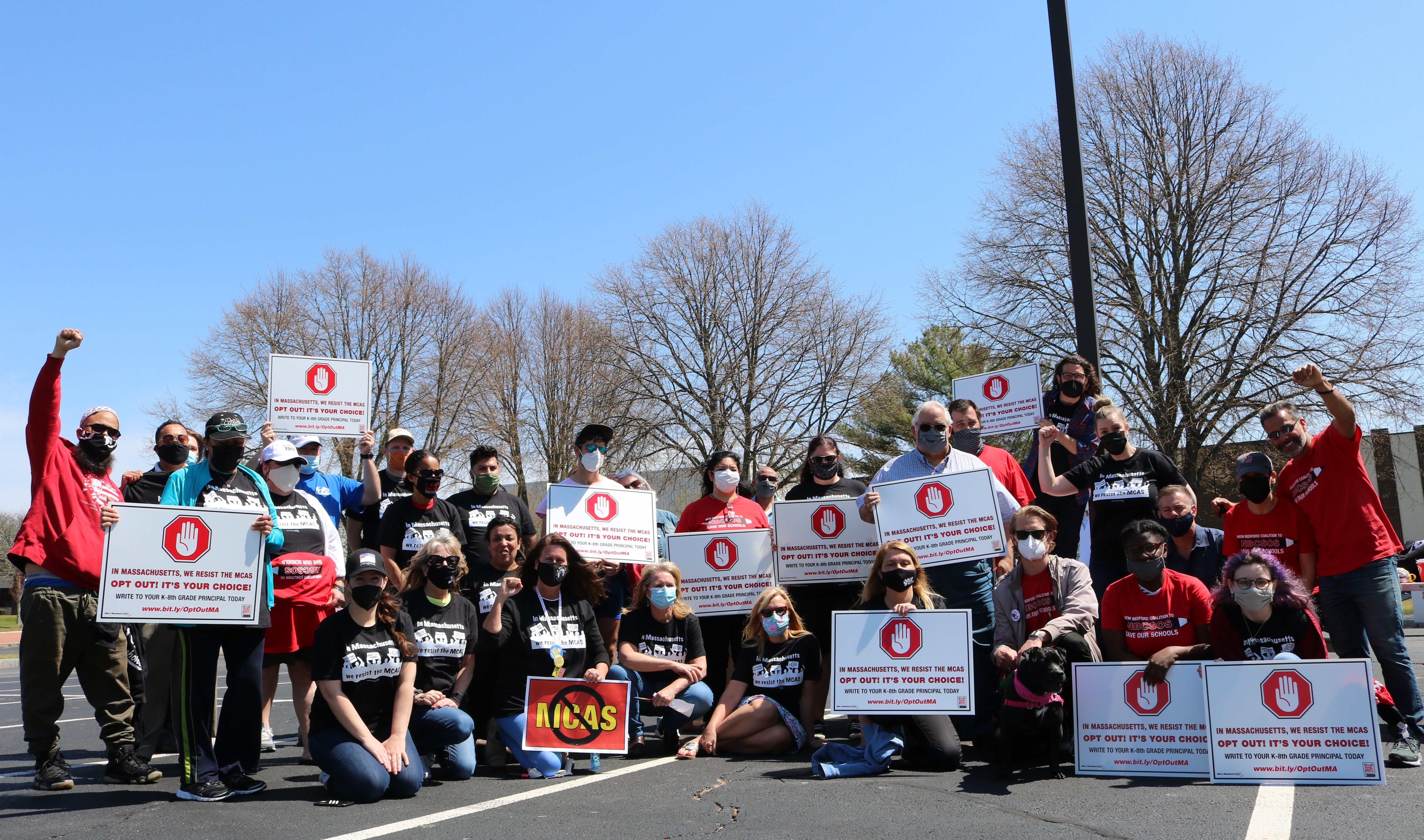 The New Bedford Coalition to Save Our Schools has its roots in the 2016 statewide fight against a proposed charter school expansion. The coalition of educators and community and labor activists reassembled in 2018 to take on another charter school project, one that would have turned over public property in New Bedford to private charter operators and created neighborhood enrollment in the charter.
The NBCSOS played a crucial role in halting that plan by bringing together residents in ongoing and meaningful dialogues about education and the needs of students. That group has grown to include a broad-based steering committee and more than 100 active members who fight for antiracist public education and social justice across many fronts.
The coalition now includes educators from the entire greater New Bedford area. NBCSOS co-chairs Cynthia Roy and Ricardo Rosa said, "The coalition's mission is to resist the privatization of public education and to create caring schools that work to support the development of students so that they become creative, compassionate participants who are capable and willing to transform society in the direction of equity."
Over the past year, the NBCSOS has led opposition to the administration of the MCAS exams and promoted an opt-out movement, arguing that the high-stakes tests are not only inappropriate to give to students as they contend with the impacts of the COVID-19 pandemic, but also rooted in racist practices and should be removed from public schools altogether.
The NBCSOS also has empowered students through the SOUL Academy – with SOUL standing for Students Organizing for Unity and Liberation. SOUL is a platform for young people to learn about the history of the labor movement, social justice, youth activism and how to be leaders. The NBCSOS also advocates for racial and social justice in public schools by fighting for culturally responsive programs and better wages for low-paid educators and school staff.
"We are proud to stand at the intersection of civil and human rights and education with our brothers and sisters in the NBCSOS," wrote Dr. LaSella Hall, president of the New Bedford branch of the NAACP.
Louise Gaskins Lifetime Civil Rights Award
Cambridge Education Association's Educators of Color Coalition Leadership Team
The Cambridge Education Association's Educators of Color Coalition has become a powerful advocacy group for educators as well as an important community leader. The EOCC has been a vocal and visible proponent of remote learning throughout the COVID-19 pandemic, often needing to push back against critics but staying strong in its resolve to demonstrate how Black families were being harder hit by the coronavirus and that the Cambridge Public Schools needed to take steps to address their concerns. The coalition's leadership team draws its power from a base of Employee Resource Groups. The groups are organized around identity, creating affinity spaces for Black educators, Asian educators, Latinx educators, queer educators, and white educators working toward antiracism. These groups have become important support structures for educators as well as vehicles to create solidarity within the union and between the CEA and community allies.
The Employee Resource Groups were empowered to address such issues as police brutality against communities of color and the increasing number of incidents of violence against Asian Americans. The coalition amplifies the voices that take shape in these groups.
The coalition also has engaged educators with monthly newsletters and events such as potluck dinners and film discussions.
Witney Christie, a grade 5 teacher in Cambridge, joined the coalition's Black Leaders in Academics and Culture employee group, which has supported her professionally and personally.
"The EOCC's events and resources have enabled me to feel a part of a community of educators who are eager to collaborate and support each other," she wrote. "These opportunities promoted community among many staff of color, including myself, who often felt and still feel isolated in their respective school-based buildings. These events allowed me to connect with and befriend educators from other schools. These educators actively support me as a person and professional."
Mareatha Wallace
Mareatha Wallace is the sole classroom educator of color at JFK Middle School in Northampton. Yet Wallace has become a powerful force when it comes to organizing efforts to break down the prejudices and injustices faced by marginalized communities in her school – and beyond.
Wallace is the advisor to the Students of Color Alliance and has mentored students who want to stand up against racism and prejudice. Fellow educators have likewise called Wallace a mentor as they work toward antiracist schools and communities.
Wallace's work with the student group has led to Diversity Day events, and she took a lead role in rewriting curriculum around antiracism and Black history. Wallace is a member of the Northampton Association of School Employees and serves on her union's executive committee, as well as being part of the bargaining team that negotiated COVID-19 protocols for the district.
Wallace also is a member of the community group Racial Equity and Learning, and in those roles helped lead the effort to have the Northampton School Committee ban the display of the Confederate flag.
While Wallace is engaged in serious work, the veteran Education Support Professional also brings joy to the tasks. She sings, plays music, leads dances and chants at the events she organizes and attends to promote justice and equity.
In a letter supporting Wallace's nomination for the award, colleague Erica Caron wrote, "Her persistence, tenacity, and grit have begun to move the dial in Northampton, slowly bringing us to face our biases and begin moving past them."